....Week 9 of this year already and not many of those plans I have been planning have been acheived yet.
The trees are slowly beginning to emege.
On the sewing front this week it was Mayland Textile Group. We are getting ready for our exhibition next month and yesterday I dashed to Otford to catch
the frame man
who comes on the first Saturday of the month. Piles of mounts and frames to choose from and of course, they will custom frame if you wish. I hope I have chosen wisely, trouble is you never know if it is right until you hang it.
My little world is also being framed. I took it to Craft Frames in Dartford because they are expert at mounting and framing embroidery and my piece, having evolved the way it did , was not exactly a standard fit.
I have been following
Carolyn Saxby's
beautiful blog and was wondering where she was taking the Surface Treatment Workshop that she references, Doh! I realised it is a book I have had for some time and she is working through each tutorial.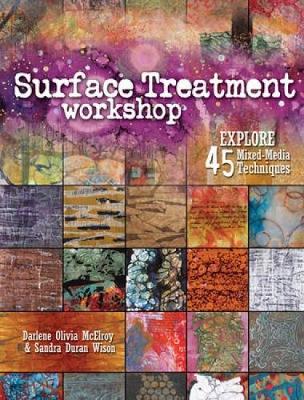 I started a similar exercise back in 2014 with another book Mixed Media Master Class
Two of my favourite pages,
grunge paste and rubber stamps.
I also found FIVE unfinished art journals
Both of these knockout competions with interesting contestants and without soul destroying judges. Now please BBC can we have the
Great British Sewing Bee
back?
I complained. Bluewater shopping centre has several shops where the in-store music is so loud it spill out into the aisles. Now Bluewater management "in response to guest feedback" has started playing music in the aisles as well. .I know I am not the only one to complain and their solution and standard reply to this is"the volume of music will slowly increase from the low level 1 before opening time, level 2 at opening time and the level 3 at our busy times". Why would you need lound music when it is busy and there is so much noise from the "guests". Why would you need music at all.
Hurrah for John Lewis, M&S, WH Smith ,Lakeland who do not play music. I am not a guest, I have been shopping at Bluewater since it opened and I have never been given jelly or cake.