flying by. My young friend came for her annual visit and we spent a week walking in Kent, along the River Thames,
This week there was a visit to the
British Folk Art
exhibition at Tate Britain. I did love the cockerel
but the star exhibit had to be the Bellamy quilt on loan from the Carrow House Museum in Norwich.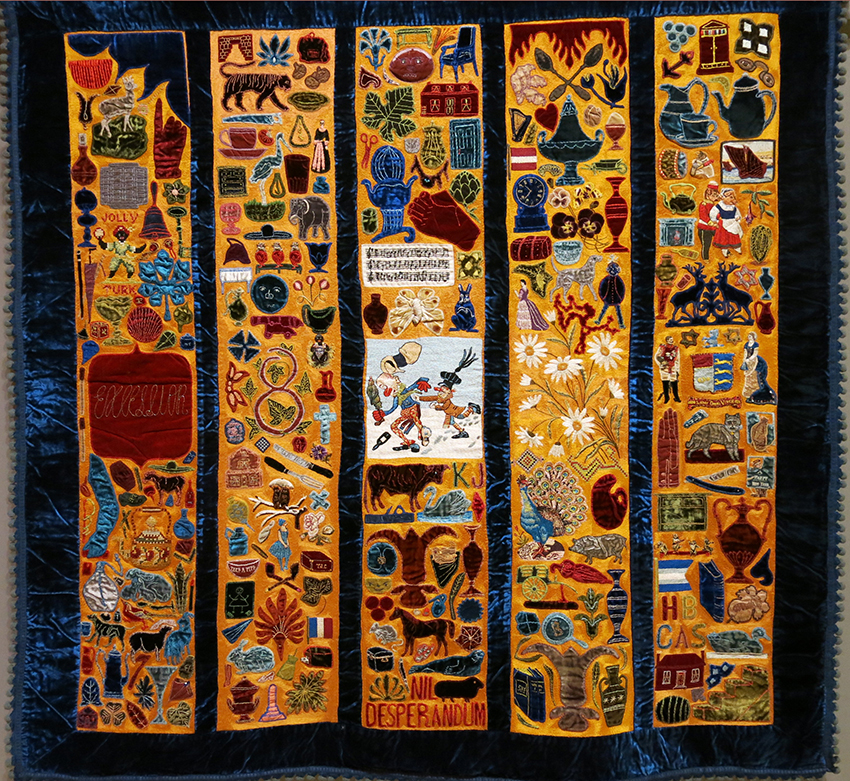 It was made by Herbert Bellamy and Charlotte Alice Springall in the year before they married. Not the kind of thing young couples do now I think. You can read the full story
here
. You can stand for ages and keep finding new(and surprisingly modern) images. Unfortunately you couldn't get close enough to examine the stitiches as it was surrounded by an alarm force field which went off everytime you leaned forward or even pointed.
On the way out of the Tate we paeesed through this unusual sight.
I am keeping up with Documented Life, just, and experimenting with weaving but lack the time to scan photograph etc at the moment as we are off on a short break next week. We are going to my home town Barrow in Furness and of course hope to visit the beautiful Lakes but after our scorching summer(so far) the weather is looking decidely iffy.